CompTIA Cloud+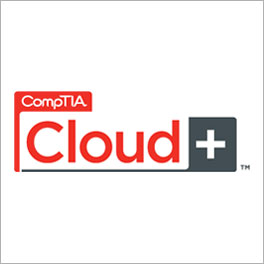 The CompTIA Cloud+ certification covers standard methodology required to securely implement and maintain cloud technologies.
The CompTIA Cloud+ certification validates the knowledge and best practices required of IT practitioners working in cloud computing environments, who must understand and deliver cloud infrastructure.
Why chose Cloud+. It is a good way to be vendor neutral and understand the technology not the product itself. After Cloud Essentials which is the first step, now get prepared for higher stakes.
Microsoft, Symantec, Cisco, VMWare and all the other big names in the industries are on a constant developing trend.
Exam Details:
| | |
| --- | --- |
| Exam Name | CompTIA Cloud+ |
| Exam Code | CV0-002 |
| Duration | 90 Minutes |
| Passing score | 750 (on a scale of 100-900) |
| Recommended experience | Recommended experience includes at least 24-36 months of work experience in IT networking, storage, or data center administration, and familiarity with any major hypervisor technologies for server virtualization. |
Jobs that use CompTIA Cloud+:
Project manager, cloud computing services
Cloud engineer
Manager, data center SAN (Storage Area Network)
Business analyst, cloud computing
CompTIA Cloud+: Dive into a much more in depth syllabus than Cloud Essentials, ranging from public/private cloud, Virtualization to resource management. Get to know the bolts and nuts of what's happening in the cloud. Merge a certification in cloud+ with a vendor specific certification as Microsoft and get recognized for your knowledge in cloud computing.
Refer to our Microsoft Technical Certification section under technical certification for more information.