Adobe Photoshop
Overview
Adobe is a recognized world leader in the market of specialized software for computer graphics, design, printing.
With the modern development of digital photography and computer image processing, Adobe Photoshop is an indispensable set of powerful tools and tools for processing photos. Using the capabilities of the program, you can restore old images and change newly created ones, making your dreams come true.
By taking this complete beginner's course, you'll feel confident and comfortable using Adobe Photoshop.
Who this course is for
Anyone who wants to start using Photoshop in their career & get paid for their Photoshop skills.
Newbie's, amateurs, graphic designers, motion graphics artists, Illustrator users, and any creatives who want to design their own graphics and edit their own photos from scratch.
Requirements
Any version of Adobe Photoshop, preferably the CS6 version.
No prior knowledge or experience with Photoshop is required.
---
Adobe Illustrator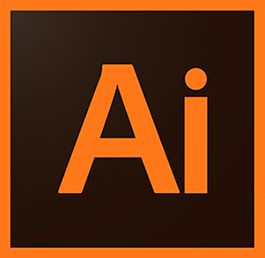 Overview
Adobe Illustrator is a program used by both artists and graphic designers to create vector images. These images will then be used for company logos, promotional uses or even personal work, both in print and digital form.
Adobe Illustrator actually doesn't require any prior knowledge of drawing or painting. You can use this program to create freehand drawings, but you can also import a photograph and use that photograph as a guide to trace and re-color a particular subject – turning it into a work of art that looks as though you drew it freehand.
Who this course is for
Graphic designers
Aspiring graphic designers
Artists
Entrepreneurs
Requirements
Adobe Illustrator (free trial or student version are fine).
---
Adobe Indesign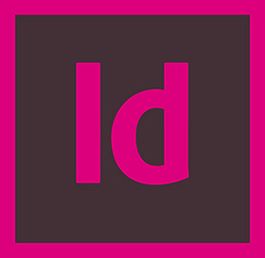 Overview
InDesign is the industry-leading layout and page design software for print and digital media. Create beautiful graphic designs with typography from the world՚s top foundries and imagery from Adobe Stock. Quickly share content and feedback in PDF. Easily manage production with Adobe Experience Manager. InDesign has everything you need to create and publish books, digital magazines, eBooks, posters, interactive PDFs, and more.
Who this course is for
Anyone who wants to start using InDesign in their career & get paid for their design skills.
This course is for people completely new to InDesign. No previous design or publishing experienced is necessary.
This is a relaxed, well paced introduction that will enable you to produce most common publications. Only basic computing skills are necessary
Requirements
No previous design skills are needed.
No previous InDesign skills are needed.
---