ACCA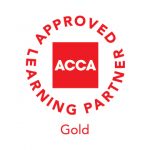 ACCA stands for the Association of Chartered Certified Accountants. It is a body for professional accountants and is recognised globally, with 200,000 members and 486,000 students in 180 countries. ACCA consists of a series of professional exams that you need to pass (14 papers in total). As part of the ACCA programme, you will gain technical knowledge in the field of accounting and finance, as well as other areas such as organisational management and strategy.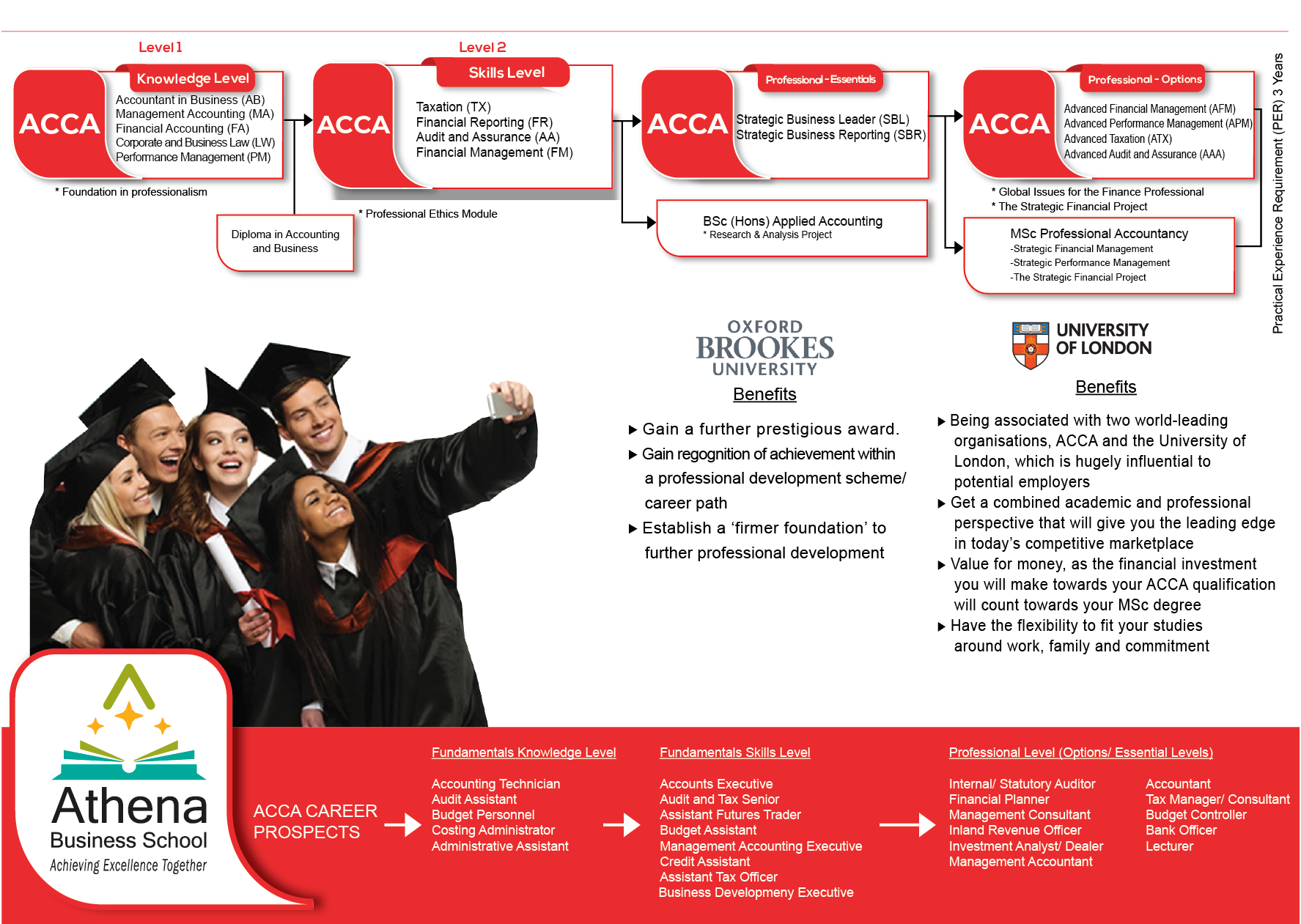 The ACCA exams are divided into two levels — Fundamentals and Professional.
ACCA Fundamentals Level (9 papers in total)
ACCA Fundamentals is divided into two modules — Knowledge (3 papers) and Skills (6 papers). It covers main areas of financial and management accounting, as well as technical areas that accountants are expected to know.
ACCA Professional Level (5 papers in total)
ACCA Professional is also divided into two modules — Essentials (3 papers) and Options (2 papers). As part of the Professional level, you will explore more advanced professional skills and techniques that are required by accountants working in either consultancy or advisory roles.
Recognized by thousands of employers worldwide
ACCA collaborates with over 8,500 approved employers globally
You get to be in charge of your studies and career
ACCA has various flexible study options, which means you get to progress at your own pace, whether it's part-time or full-time
ACCA opens the doors to many other industries
ACCA members go on to pursue employment in various fields, such as banking & finance, tax, consulting and business development.
Fee Structure
| | Exam Code | Exam Description | Price |
| --- | --- | --- | --- |
| ACCA Exams | ACCA-CBE-F1 | ACCA Exam – Accountant in Business (F1) or (AB) | RS 4,500 |
| | ACCA-CBE-F2 | ACCA Exam – Management Accounting (F2) or (MA) | RS 4,500 |
| | ACCA-CBE-F3 | ACCA Exam – Financial Accounting (F3) or (FA) | RS 4,500 |
| | ACCA-CBE-F4 | ACCA Exam – Corporate and Business Law (F4) | RS 5,000 |
Details